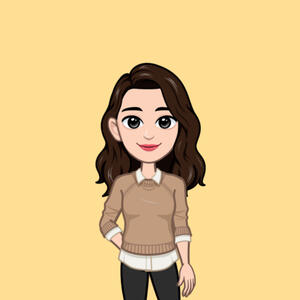 Pratilipi Aich
---
Developer and UX Enthusiast
A Little Bit About Me
Hello! I'm Pratilipi, a developer based in Bangalore, India.

I'm currently a final year student at Sir M. Visvesvaraya Institute of Technology pursuing a degree in Computer Science and Engineering. I enjoy being the bridge between developing and designing, and feel right at home as a design minded and detail-oriented full-stack developer. I'm self-learning to gain experience in developing and designing products that live on the internet, from simple landing pages to full-fledged web applications.

I love learning new and better ways to create seamless user experiences with clean and efficient code. I consider work as an ongoing learning process, and I'm seeking opportunities to work with people who are willing to share their knowledge as much as I want to learn. Ultimately, my primary goal is to develop something beautiful with people who bring out the best in me.

When I'm not in front of a computer screen, I'm probably sketching, reading, petting dogs, or crossing off another item on my bucket list.
Some Technologies I've Worked With
Languages
JavaScript (ES6) HTML5 CSS3 Java C++ C Python

Libraries & Frameworks
React Material UI Bootstrap Node Spring Boot Swagger MySQL Cassandra

Tools & Platforms
Git Github Command Line Firebase Postman Docker JiraNetlify Android Studio

Design
Figma Canva Whimsical Prototyping Wireframing
Where I've Worked
Software Engineer Intern @ WallMag
March 2021— Present
Engineer and maintain major features of WallMag's customer-facing web app using React, HTML, CSS, Sass, JavaScript, Firebase Console, and Anima

Work closely with designers and management team to develop, document, and manage the website

Manually test sites in various browsers and mobile devices to ensure cross-browser compatibility and responsiveness
Training in Full Stack Development @ Target Corporation India
February 2020 — Present
Wrote modern, performant and robust code to develop a role-based Cricket Tournament Management web application using React, Spring Boot and other cutting-edge technology

Communicated and collaborated with multi-disciplinary teams of engineers and designers daily

Worked with a variety of different languages, platforms and frameworks like React, Spring Boot, Docker, UX/UI, Microservices and Software Engineering lifecycle

Built sample projects like basic online store app using React, RESTful API using Spring Boot and Cassandra and worked on the UX design phase
Trainee @ LRDE, DRDO India
January — February 2020
Designed a circularly polarized slotted microstrip patch antenna in X-band for remote vehicle wireless data transfer using HFSS software

Attained good results of return loss, axial ratio, VSWR, gain and realized gain

Observed the various antennas in use for applications in defense, radars, etc.

Proposed our idea of using X-band as a further improvement of a reference paper
Some Things I've Built
Other Noteworthy Projects
What's Next?
Get In Touch
I love meeting and working with new people. Whether you have a question or just want to say hi, my inbox is always open. I'll try my best to get back to you!
Check Out My Resume!